NGC 7006
Globular Cluster NGC 7006, class I, in Delphinus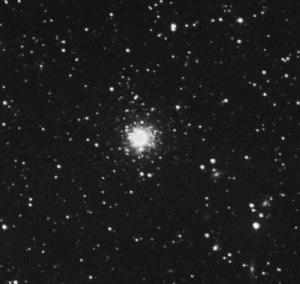 RA:

21:01:29.38

Dec:

+16:11:14.4

Distance from Sun:

134.3 kly

Distance from Galactic Center:

125.5 kly

Apparent Diameter:

6.3 arc min

Brightness:

10.56 mag vis

Radial Velocity:

-384.1 +/- 0.4 km/s

Diameter:

ly

Abs. Mag:

-7.67 Mag vis
Discovered on August 21, 1784 by William Herschel.

The image in this page was obtained by Martin Germano.

2MASS Atlas image of NGC 7006. Taken within the Two Micron All Sky Survey (2MASS) and taken from the 2MASS atlas. Colors represent different IR bands: J band (1.2 micron) is represented blue, H (1.6 micron) green, and Ks light (2.2 micron) red.

---
[MW Globulars] | [NGC] | [DSS] | [SIMBAD] | [ADS] | [GGC-DB]
---
Hartmut Frommert
[contact]
[SEDS]