NGC 2419
Globular Cluster NGC 2419, class II, in Lynx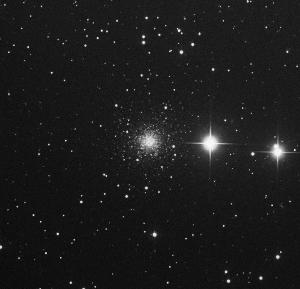 RA:

07:38:08.47

Dec:

+38:52:56.8

Distance from Sun:

269.3 kly

Distance from Galactic Center:

293.1 kly

Apparent Diameter:

4.1 arc min

Brightness:

10.41 mag vis

Radial Velocity:

-20.2 +/- 0.5 km/s

Diameter:

ly

Abs. Mag:

-9.42 Mag vis
Discovered by William Herschel on December 31, 1788.

William Herschel cataloged this globular cluster as H I.218, first classifying it as a bright nebula. This is well understandable as this object is difficult to resolve into stars, because of its large distance.

The image on the right hand side was obtained by Martin Germano.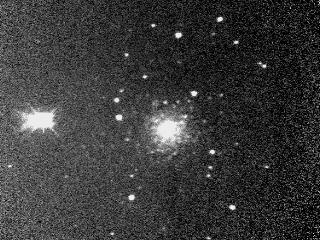 This image was obtained by the University of Arizona Astro Club.

Links:

---
[MW Globulars] | [NGC] | [DSS] | [SIMBAD] | [ADS] | [GGC-DB]
---
Hartmut Frommert
[contact]
[SEDS]